Join us In Person or Virtually this June 2021!
Saturday, June 19th AND Sunday, June 20th at Southern End of Genesee Valley Park (Map of Location) - East River Rd entrance area
Start Times:
The events start at 7:30AM each day with waves currently capped at 50 people every 5 minutes. The half, relay and 5K start times are interspersed between each other to allow for better separation. As you register you can select your start time based on availability of that specific distance's waves.
Saturday & Sunday offers the following events:
Half Marathon (13.1 Miles)
5K (3.1 Miles)
Half Marathon Relay - Registration for the Half Marathon Relay is limited to only those who deferred their entry from 2020. No new teams will be allowed in 2021.
There is also a Virtual 5K and Half Marathon offering from June 18th-June 21st
Choose to do one day or both days of events or the Virtual Events!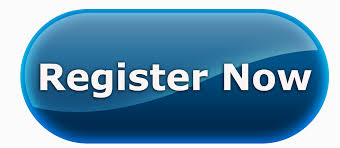 Live Registration Includes
• Chip Timing
• Online Results
• Grab & Go post-race food bag
• Finisher Medal
• Short sleeve cotton T-shirts (5K), long sleeve cotton tech shirt (Half Marathon), short sleeve tech shirt (Half Marathon Relay)
• Printable custom finisher certificate
• COVID safe in-person event
• Your choice to participate on June 19th or June 20th

Virtual Registration Includes
• Online Results
• Shipping of shirt (US Address) & medal if you cannot attend packet pickup (any packets that are not picked up will be mailed starting Monday, June 21)
• Finisher Medal
• Short sleeve cotton T-shirts (5K), long sleeve cotton tech shirt (Half Marathon), short sleeve tech shirt (Half Marathon Relay)
• Printable custom finisher certificate
• Complete your race and submit your results between 7am, Friday, June 18th and 11:59pm, Monday, June 21.
Monday, June 14th - Friday, June 18th from 10-7PM at Fleet Feet @ The Armory (155 Culver Rd, #110, Rochester)
And on race day starting at 7:00am at Genesee Valley Park. It is not encouraged to wait until race day so we can reduce lines and gathering sizes.
Awards
There will not be an awards ceremony. All in person and virtual finishers will be able to download a FInishers Certificate.
Overall/Age Group Awards: These will be from the combined two day results and for In Person Event only.
Overall Male & Female for 5K and Half
Age Groups by Male & Female in 5 Year Age Groups for 5K & Half: (19 and Under, 20-24, 25-29, 30-34, 35-39, 40-44, 45-49, 50-54, 55-59, 60-64, 65-69, 70 and Up)
Top 3 - 2 Person Relay Teams
All certificates will be mailed to winners post race
Due to the current COVID-19 global pandemic, we are taking extra precautions to ensure the safety of our staff, participants, and the general community. As part of the registration process, everyone must sign and adhere to this COVID-19 section of the waiver. Please stay close to your emails and this web page for any updates.
Masks must be worn leading up to the start of your event and immediately following the finish of your event.
All athletes are required to carry hydration with them while on course, there are no water stops
Post-Race food will be prepackaged and in a bag. These will be handed out to you at the finish line upon completion of your event.
Remain physically distant by a minimum of 6 feet at all times, and no congregating before or after your event.
Packet pickup items will be pre-bagged and labeled with your name on them. There is no exchange of shirts or bib numbers available.
Throw out any of your own trash, do not toss it on the ground for staff/volunteers/other athletes to clean up.
There will not be an awards ceremony. We will mail awards within a few days after the event is complete so we can compile results
Results will be available online after the event
Please check your email for specific race day and packet pickup COVID-19 Protocol
No Spectators will be allowed
Upon completion of the event, you must IMMEDIATELY exit the area. You can not wait for other athletes as we must maintain capacity and social distance.
This event will have a wave start. Each wave will be limited to 50 participants and will start every 5 minutes.
You will choose your wave when you register.
By registering for this event you are acknowledging that the date, time, location, and distance of the race may be changed, switched to virtual, or canceled at any time as deemed necessary by the Race Directors due to circumstances beyond their control. In the event that any of these scenarios happens, there will be no refunds, transfers, or deferrals allowed unless otherwise stated.